Automated Clearing House (ACH) frauds are among the most common financial crimes involving the illicit siphoning of money from one account to another. Financial institutions rely on the ACH network for transactions involving direct deposits, checks, cash transfers, and billing, underlining the prevalence of automated clearing. Therefore, the risk occurrences and monetary implications are growing swiftly.
As per the Federal Trade Commission (FTC), customers reported over 2.2 Mn fraud transactions in 2020, with a loss of more than $3.3 Bn. Banks and other financial institutions have to bear a significant cost burden due to ACH fraud if they fail to detect or take timely action on the transactions flagged by consumers and businesses.
Therefore, effective monitoring of accounts is critical to avoid ACH fraud and allow a swift investigation of the reported transactions. Banks also need to gain the agility for faster settlement and recovery.
Digital Knowledge Operations (DKO™): An Overview
Digital Knowledge Operations™ is a proprietary and customizable solutions framework for digitally transforming banking and financial services operations. Its purpose is to enable "realistic" enhancements and improvements in the existing banking operations by combining a thoughtful consultative approach, intelligent digital solutions, and human talent. Here's an outline of these components:
1. Domain-Centric Consulting
Thoughtful advisory is a key feature of DKO, characterized by a distinct consultative approach to implementing solutions (tools, technology policies, processes, people, etc.). Anaptyss deploys industry experts to audit, liaise, and devise the strategic framework and approach to support the implementation phase for digital transformation.
2. Digital solution implementation
This component focuses on implementing digital solutions across the tools, technology, processes, policies, and other operations aspects. The intelligent digital solutions include Robotic Process Automation (RPA) tools, digital analytics, automated data extraction, indexing, etc. Digitization and Automation are the outcomes of solution implementation.
3. Human talent & business operations
: The DKO™ framework augments the talent capital through staffing, upskilling, and reskilling to support business operations in tandem with process automation. The human capital aspect of DKO translates to distinct solution offerings such as managed services delivery, right-shoring model, and workforce training.
How Does the DKO Approach Help Manage ACH Frauds?
ACH is a complex, process-driven system that needs to rely on human diligence to operate multiple interlinked processes related to aspects like account monitoring, claims investigation, dispute resolution, settlements, etc.
In traditional banking, most of these processes are "manual" and therefore they are bogged down with issues related to efficiency, quality, and accuracy, impacting the cost and compliance metrics.
Another area of concern is inadequate process intelligence to support effective decision-making. For instance, banks may lack a consolidated tracking and reporting system to provide insights into metrics like quality, productivity, accuracy, etc., jeopardizing business goals, including ACH monitoring.
The Digital Knowledge Operations approach focuses on resolving (or alleviating) the issues by targeting the root causes based on processes, practices, tools, technology, and execution capabilities (workforce readiness). The following is an outline of the approach –
1. Process audit and re-engineering
Anaptyss domain consultants facilitate a rigorous assessment of the processes for managing ACH frauds. Further, they re-engineer the processes/process components in collaboration with the client-side subject matter experts.
2. Quality control framework
This aspect focuses on setting up an integrated QC framework to monitor, measure, and calibrate the process execution & quality. Key implementations include audit checklists, root cause analysis, and automated feedback systems.
3. Reporting dashboard
The DKO approach establishes a data-driven and automated reporting dashboard to support the business with real-time insights into performance, deviations, risks, and other critical metrics.
This case study outlines a real-world implementation wherein the Digital Knowledge Operations framework transformed a US-based regional bank's treasury management operations, including ACH fraud monitoring and investigation. The business impact was significant, including more than a 10% increment in process accuracy and efficiency, a 20% reduction in costs, and real-time business insights.
Interested in exploring more about Digital Knowledge Operations™?
Write to us: info@anaptyss.com.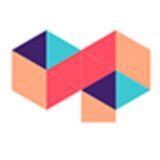 Anaptyss Team
Anaptyss is a digital solutions specialist on a mission to simplify and democratize digital transformation for regional/super-regional banks, mortgages and commercial lenders, wealth and asset management firms, and other institutions. Its Digital Knowledge Operations™ framework integrates domain expertise, digital solutions, and operational excellence to drive the change.