Today mortgage lenders face unprecedented challenges in this fast-paced and competitive marketplace. The need to streamline operations, optimize costs, and provide a seamless user experience has become more crucial than ever. As per McKinsey, digital transformation practices and enhanced customer experience result in about 20-30% customer satisfaction and up to 50% profits.
Indeed, digital transformation cannot occur overnight, but lenders can adopt some fundamental solutions to start their journey.
Digital Solutions for Mortgage Lending – Key Benefits
1. Maximize efficiency with automation
Banks and lending institutions see automation as a synonym for savings, i.e., saving time, money, and effort. They're embracing low-code and no-code solutions, including Robotic Process Automation (RPA) and AI-powered document extraction. With the help of automation tools, mortgage lending businesses can streamline their labor-intensive processes, reduce costs, increase the team's overall productivity, and quickly scale with demand.
From digital boarding, document management, and underwriting to calculating real-time mortgage pricing options, meeting industry standards, and staying compliant, intelligent automation solutions can improve the overall mortgage loan origination process.
2. Make informed decisions with data analytics
The mortgage lending industry has to deal with large volumes of data daily, which consumes immense time and effort. Advanced analytics solutions based on predictive analysis techniques, machine learning algorithms, and business process automation enable accurate analysis of customer information, anticipate risks, and informed decisions. Here are some ways in which advanced analytics has revolutionized the traditional mortgage lending process:
Analyze data to recruit the best human resources
Improve lead generation and management
Live monitoring of loans across products and channels
Steer large-scale pre-approvals and instant loan decisions
Enhance user experience with Conversational AI
Implementing AI, ML, and NLP is the new revolution in the mortgage lending industry. To maximize the user experience, industries are delivering truly 'phygital' lending experiences. From chatbots, virtual assistants, and smart dashboards, to responsive UX and contactless payments, lending institutions are aggressively investing in advanced technologies to deliver ultra-personalized customer service from the moment the homebuyer lands on the website. Some advantages of advanced interactive technology are:
Round-the-clock services
Human-like interaction
Accelerated response time
Personalized experience
Increased lead generation possibilities
Cost optimization
Accelerate mortgage experience with APIs
Mortgage lenders are implementing mortgage software using application programming interfaces or APIs to increase efficiency and provide comprehensive services across the ecosystem of borrowers, regulators, and partners.
While many mortgage lending companies struggle to maintain margins due to costs, low-interest rates and emerging competition, APIs revolutionize the mortgage process to increase productivity and overall turnover. Here are a few benefits of APIs:
Speed up application development
Seamless integration with existing and new features and technologies
Data consistency and accuracy
Better compliance
Automated workflows
Better monetization via data or service ordering
Adopting Digital Solutions for Mortgage Loan Origination
Mortgage lending is heavily data-driven, from initiating and underwriting to post disbursal and servicing. It is imperative for mortgage lenders to capitalize on digital solutions to streamline their procedures and efficiency.
With intelligent digital solutions, mortgage lenders can optimize the loan processes and meet compliance with the ever-changing regulations, deliver services in a shorter time, and maintain robust systems for consumer data security.
The Digital Knowledge Operations (DKO) ™ framework is a tailored solution approach that helps mortgage lenders and other financial service providers transform their business and technical operations in a customized and cost-effective manner.
For example, the DKO™ approach helped a US-based mortgage lender re-engineer the business processes to enable agile service delivery. It also helped the company adopt optimal digital solutions, including the RPA tool and SMART dashboard, enabling approx. 15% improvement in the closing cycle time and 20% efficiency improvement.  Read this case study for more details.
Want to streamline your lending operations and simplify the borrowing experience for your customers?
Please reach out to us at: info@anaptyss.com.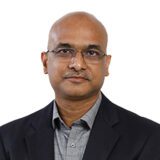 Atul Bindal
Chief Delivery Officer
Atul is an executive leader with over 22 years of experience in strategic business planning, transformation, business development, operational excellence, and talent management in the BFSI domain. His expertise spans building business functions across geographies and domains, including Retail & Corporate Banking, Lending, and Compliance.